The name "duffel bag" has been originated from its place of manufacturing. A good duffel bag usually has a strong stitch and is crafted with durable materials like canvas or leather. The fittings and zips are sturdy and comfortable to carry.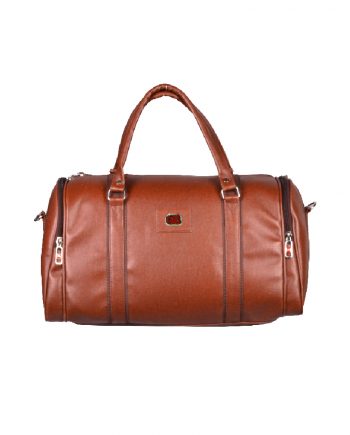 Can a Duffel Bag be used as a carry-on?
The supple exterior of duffel bags makes it a perfect carry-on. These bags are partially filled and have airline restrictions. Whether you want to accommodate all those last-minute items or holiday purchases, duffel bags are a perfect option. It is timelessly stylish, versatile, and has a structure to it.
Some tips to pack your duffle bag:
1. Roll Clothes And Use Packing Cubes
Just because it is easy to stuff everything into your duffel bag, don't do it. To make your clothes easily accessible, you need to organize them and use packing cubes. Choose a packing cube you can see through, roll your clothes, and stand them up. You can organize everything by category either by clothing type, dirty/clean, or any other way that suits you.
2. Place shoes in a separate compartment
Don't mingle your dirty shoes with your clean clothes. Pack your shoes in a separate compartment from your clothes. If there is no separate chamber, you can use a shoe bag. Place your shoes on the bottom of your bag with your clothing packing cubes.
3. Organize Odds And Ends in Pockets or Accessory Bags
For small items, make use of small pockets in your duffle or an accessory bag to prevent them from floating around and getting lost. Layer the small items on top of your clothes.
Duffel bags are super convenient, easy to carry and have a sturdy build. It is the best travel bag you will ever find.